ATV
in San Miguel de Allende
The best in ATV rides to make your visit an unforgettable EXPERIENCE !
and Many More Adventures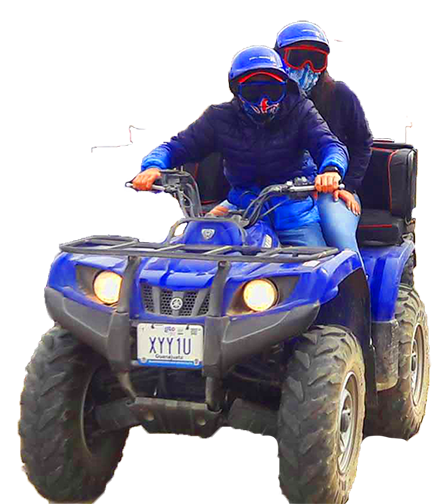 The Challenge
---
DeTravesia ATV in San Miguel de Allende, combines the abundance of our historical and cultural wealth with the sensation of adventure. Our expert guides will explain you every detail of each visited historic area and its surroundings, while driving one of our easy-to-drive automatic all terrain vehicles
Experience
Since 2005 With the best tours in San Miguel de Allende.
Fun for everyone
Live your visit with the whole family to our city in a healthy natural way.
Book Today
Call us to reserve your adventure from 8:00 AM to 11:00 PM 365 days a week.
Custom Tours
We guide only for you and your family or friends.
Live the Adrenaline
---
This is just a small sample of our pro-tour services.
Cultural Tours
---
With a mixture of entertainment, in our cultural tours in San Miguel de Allende or archaeological tours, we will show you the point of union with the modern, traditional and historical, of the original areas and the magical cities that surround us. We will surprise you

Live the mystical
Give yourself the opportunity to know the cultural part of our city.

Full of Adventure
While you have fun and let the adrenaline flow through your body.
Barry L.
Attention, history and adventure, a great combination offered by our friends of DeTravesia. Do not leave San Miguel without living their outdoor tours.
Flor
Undoubtedly one of the best tours services in ATVs in San Miguel. This is our third adventure traveling the trails of this beautiful city, we recommend it.
L. Manuel
We were hesitant to pay for this outdoor activity, but the routes and the attention that they provide made us change our opinion. .
Keith H.
Amazing adventure. We enjoyed not only the sensation of riding an ATV but also the learning of history of each visited place. DeTravesia rocks!!